Stay at the Spring Mill Inn
Rooms are popular – Book Early!
Notice - Temporary Closure of the Spring Mill Inn
Spring Mill Inn is temporarily closed for renovations until the first quarter of 2024.  The Inn is undergoing extensive mechanical upgrades, including modernization of rooms, conference facilities, and the Millstone Dining Room. Reservations are not available at this time.
About Spring Mill State Park
Spring Mill State Park offers a powerful illustration of the link between the natural and cultural worlds.  The water flowing from several cave springs led to the founding of an industrial village in the early 1800s.  
Pioneer entrepreneurs took advantage of a constant water source that never froze, using it to power several gristmills, a wool mill, a saw mill, and a distillery.  In turn, pioneer settlers shaped the landscape around the village, clearing land for agriculture and timber.
The park today continues to illustrate how nature shapes us and how we shape our environment.  A parcel of virgin timber in Donaldson Woods sits in contrast to regenerated forest. 
 The man-made Spring Mill Lake struggles to survive against the in-flow of silt from cave-fed systems.  The native flora and fauna face challenges from man's introduction of new species.
Visitors can explore this story in the park's four interpretive facilities—the Pioneer Village, Nature Center, Grissom Memorial, and Twin Caves Boat Tour — and see it reflected on the landscape as they hike the trails.  The interpretive staff also offers a wide variety of public programs, including an extensive special events schedule.  Public programs are offered year-round.
Relax At The Spring Mill Inn
Take your time exploring the Park and enjoying all that the Inn has to offer.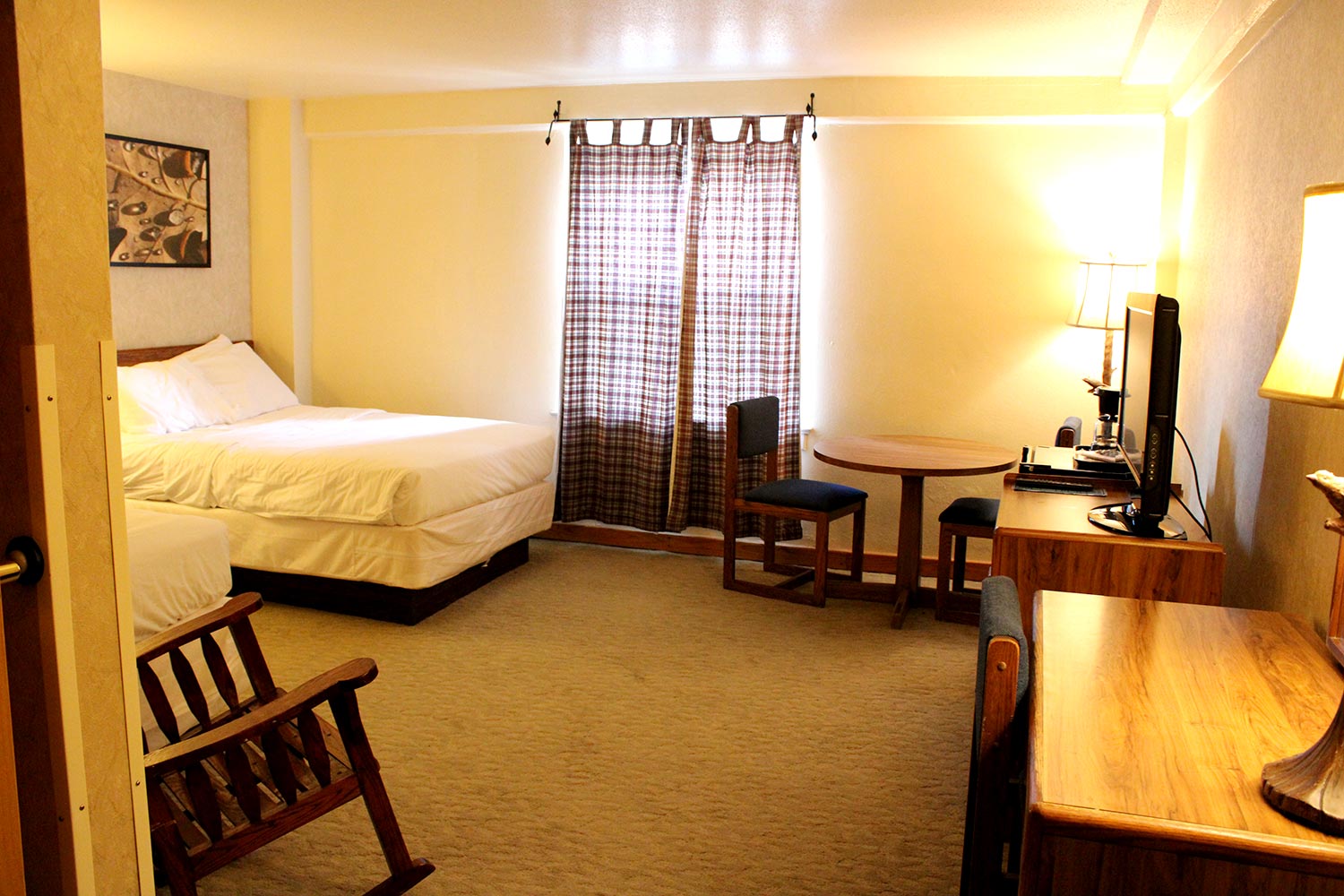 Spring Mill Inn offers 73 rooms with a variety of one or two bed options. Pet-friendly and ADA accessible rooms are also available.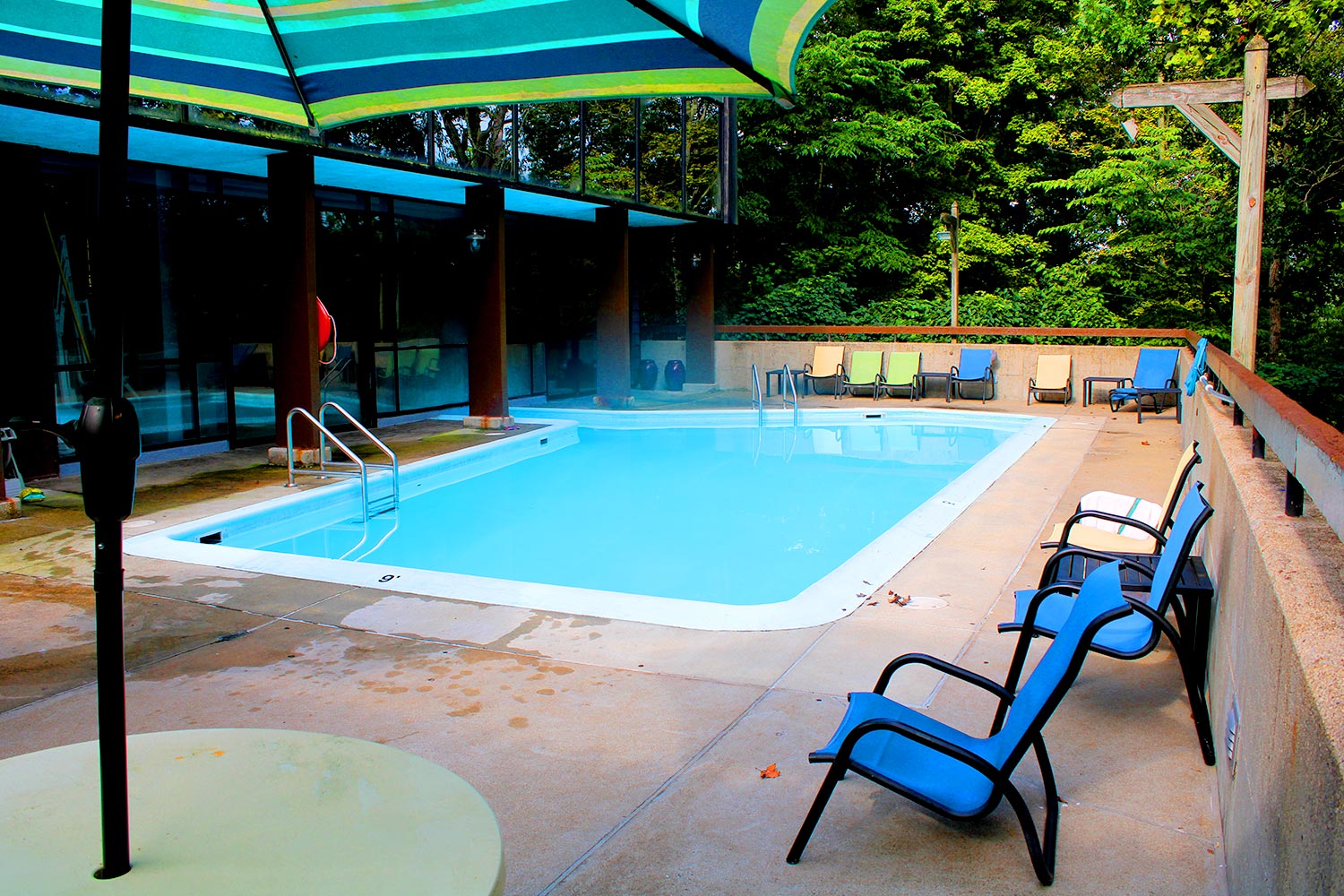 The existing indoor/outdoor swimming pool at the Inn will become a surface level Splash Pad when the Inn renovation is complete.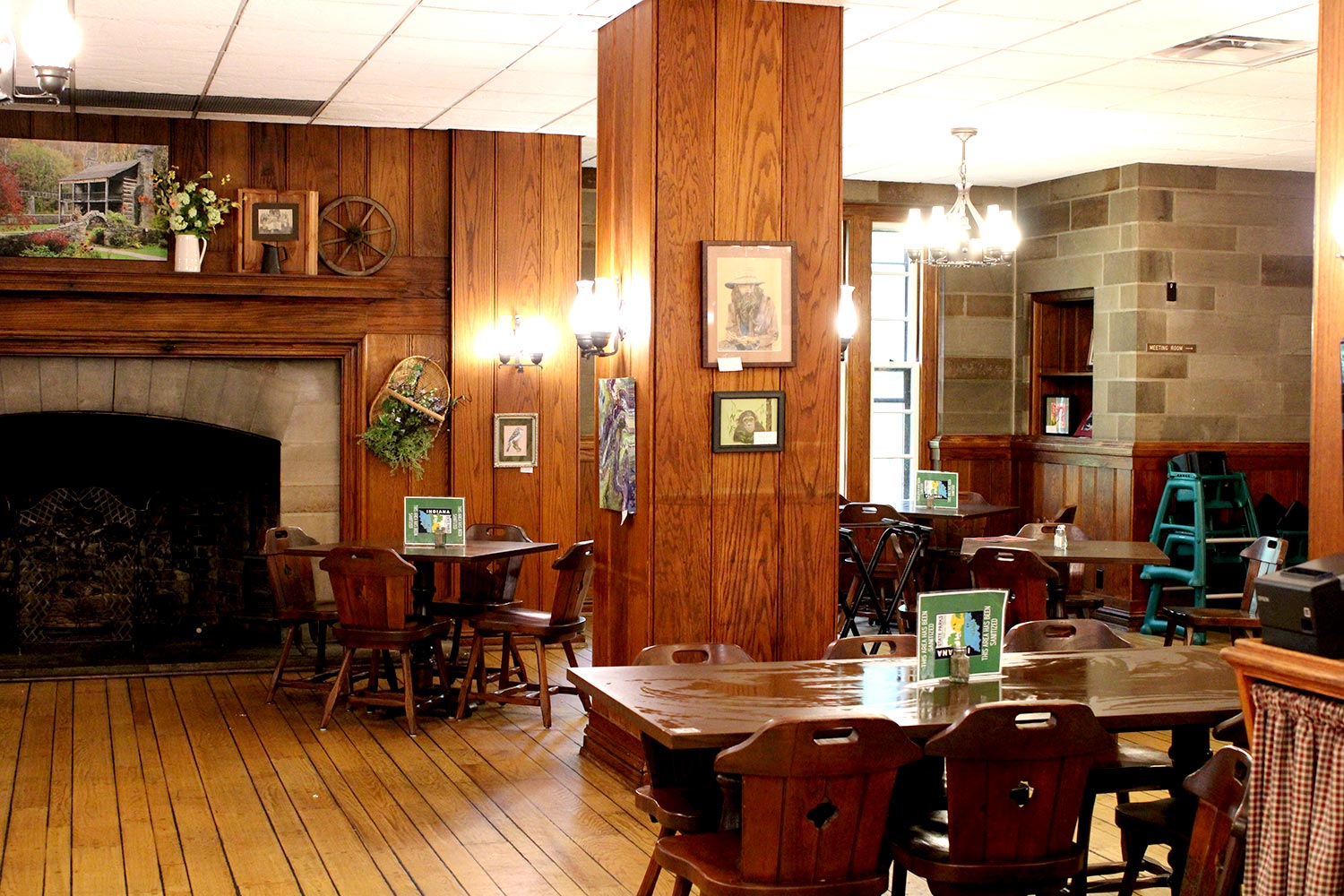 Also open to the public, the Millstone Dining Room serves fresh home-style meals. Open for breakfast, lunch and dinner.
Spring Mill State Park Campgrounds
Choose from full hookup and electric campsites for RV and tent camping. 
Non-profit youth groups can take advantage of the Youth Tent Camps. 
A Camp Store can provide any last minute needs.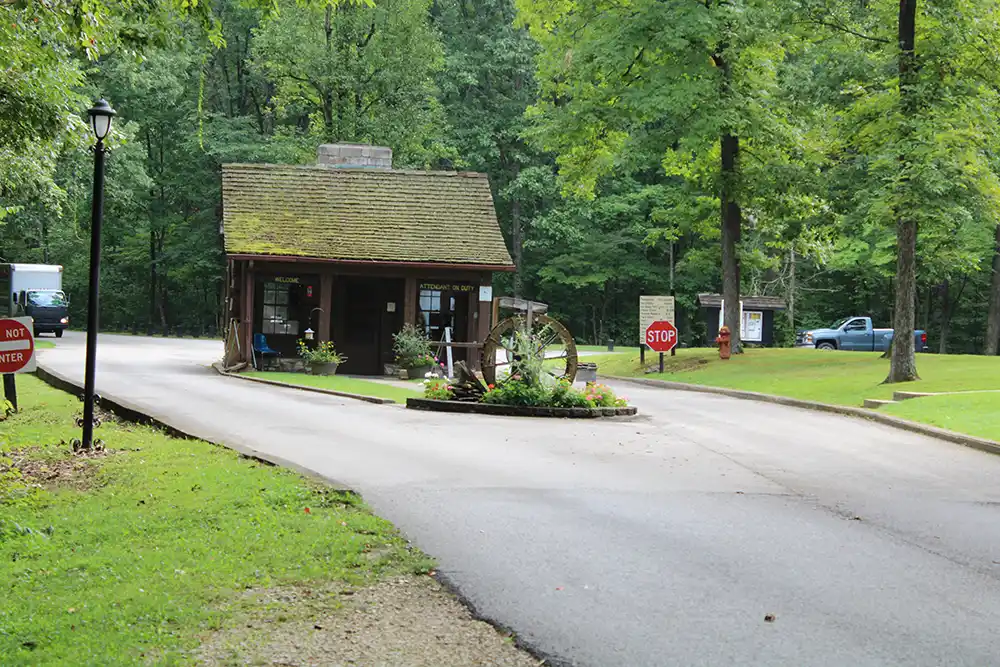 Attractions At Spring Mill State Park
Visit the restored 1800s Spring Mill Village and learn about Indiana's pioneer past as park Interpreters portray the year 1863.
Learn more about America's second man in space, Virgil I. "Gus" Grissom, who was also a native of nearby Mitchell, Indiana.
Enjoy a boat ride into Twin Cave, a walk into Donaldson Cave, a hike to Hamer Cave, or go spelunking in Bronson Cave.
Rent a canoe, kayak, rowboat or paddleboat to explore the lake.  Or bring your own boat to launch at the boat ramp.
Hiking trails, Nature Center, picnic areas, shelter houses, swimming pool, game room, mountain biking, ball courts, Hamer Cemetery, and more.
Closeby Indiana towns, wineries, museums, and outdoor recreation hotspots for caves, lakes, hiking, skiing, snowboarding, and more.