Spring Mill State Park Caves
At Spring Mill State Park Caves plan to take a boat ride into Twin Cave (reservations are recommended), take a walk into Donaldson Cave, or go spelunking in Bronson Cave if you're feeling adventurous.
Open mostly in the summertime.

Guides pull the boats through a stream passage into Twin Cave while highlighting cave formations and searching for cave animals. The endangered blind cavefish is a common sighting. The ride goes approximately 500 feet into the cave, then turns around.
Tours are dependent on weather conditions. During periods of heavy rain, the caves may be too flooded to conduct tours. If in doubt, call ahead to see if tours are running.
The stream flowing from Hamer Cave has been harnessed in the past for regional commerce, and is still used to this day. Dams were constructed at different times for separate purposes.
The Mill Dam was used to create power. In 1814 Samuel Jackson Jr. arrived in the area. He built a dam across the creek and diverted water to a mill wheel, powering his grist mill that serviced farmers in the area. Three years later he sold the land to the Bullitt Brothers, who built the dam and the flume to the present mill in Pioneer Village.
The Lehigh Cement Company Dam uses water for cooling purposes. In 1902 the Lehigh Cement Company purchased this portion of Spring Mill and pumped water to their plant in Mitchell to cool their kilns. In the 1920s the company donated 300 acres to the park. However, they still operate a dam and pumphouse to use water from the cave's creek.
Fun Facts of Spring Mill State Park Caves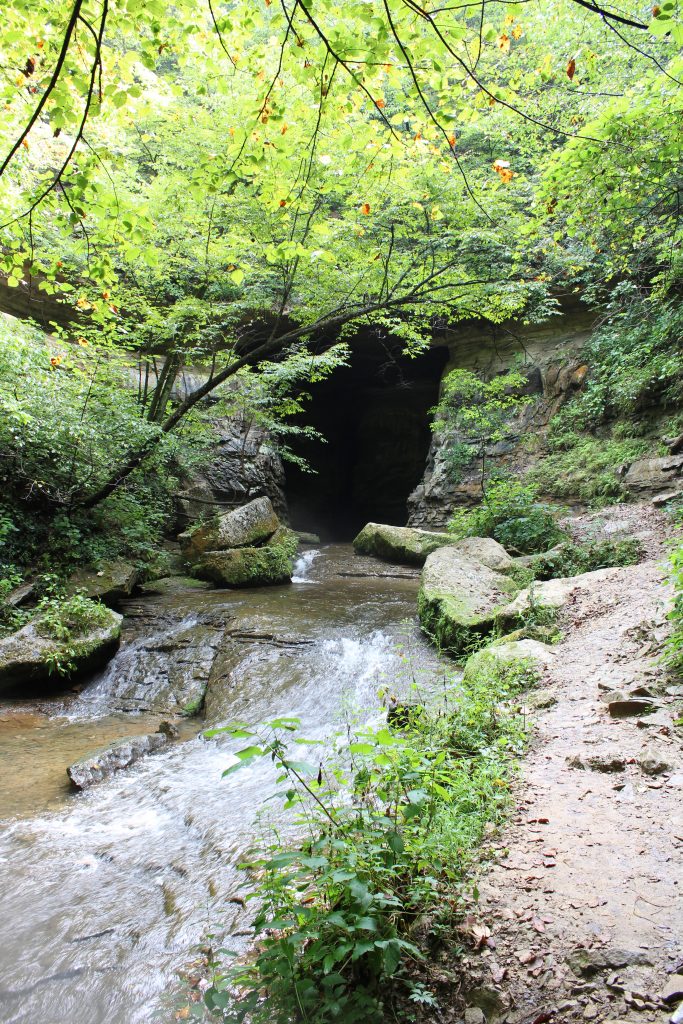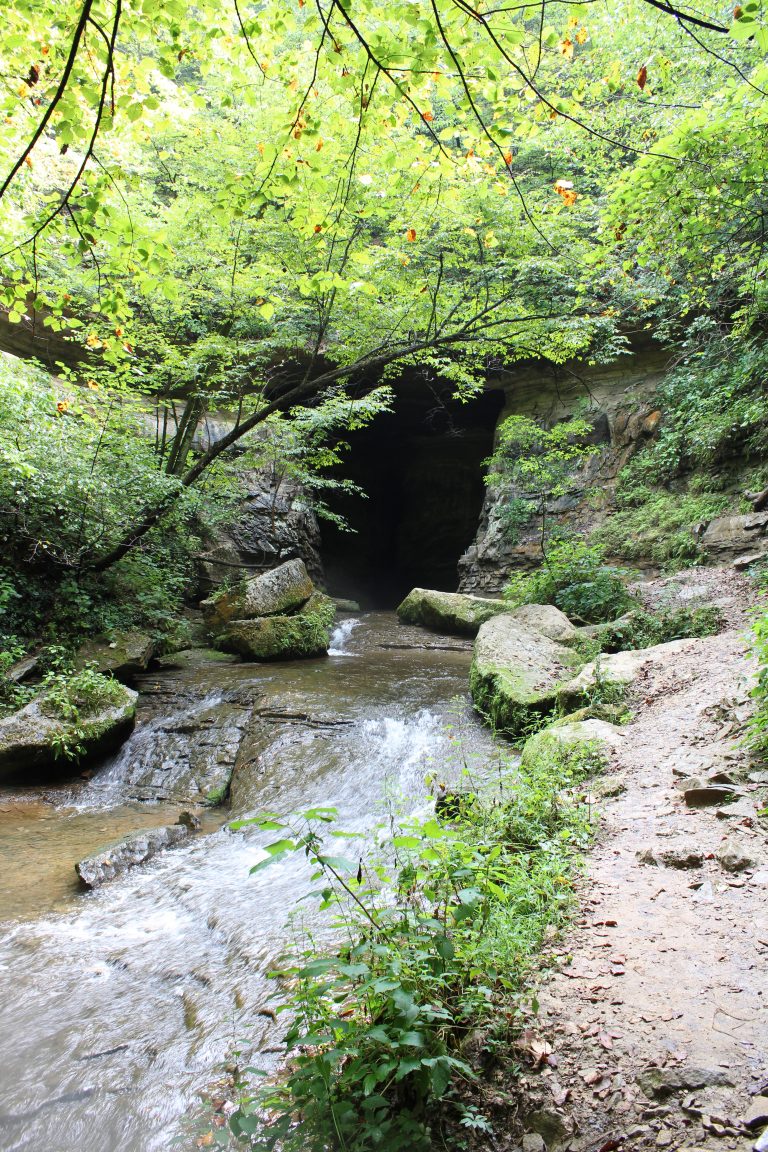 In partnership with the Indiana Karst Conservancy (IKC), some caves at Spring Mill State Park and nearby Cave River Valley Natural Area are open to limited access for self-guided recreational groups. Groups must register in advance through IKC, and must complete online training explaining decontamination procedures established to prevent the spread of White-Nose Syndrome(WNS), a fungus that is killing bats in large numbers.
Bronson Cave (a collapsed sinkhole) and the wet side of Donaldson Cave are available for visitation by registered groups year-round. Flashlights recommended. The DNR portion of Upper Twin Cave is available for registered groups from November 1 – May 15. Endless and River Caves in Cave River Valley Natural Area are available for registered groups from May 1 – August 31. The dry side of Donaldson Cave, which is accessible from Trail 3, is open to individual visitors.