Spring Mill State Park Pioneer Village
The restored Spring Mill State Park Pioneer Village is a delight as you travel through time to the 1800s.
In the early 1800s Spring Mill Village was a bustling hub of commerce.  Stagecoaches traveling between New Albany and Terre Haute, Indiana used to stop here overnight.  However, by the 1850s railroad lines had been built through the nearby town of Mitchell, and the popularity of Spring Mill began to wane.
Spring Mill Village was originally founded in 1814. The majority of village restoration work was completed in the late 1920s and 1930s, primarily with help from the Civilian Conservation Corps (CCC).
The restored Pioneer Village, with its massive water-powered grist mill, and representation of pioneer tradecrafts and occupations, offers a unique chance to step back in time. There are 20 historic buildings to explore. You can check out a 3-story limestone gristmill, built in 1817. Right now the Gristmill has a broken shaft, but soon it will grind corn again. In season, park heritage interpreters in period dress portray the year 1863, demonstrating period crafts and recreating daily village life.
Open 9 am – 5 pm daily from May thru mid-October.  Additional days and times as posted.
No pets allowed in Pioneer Village.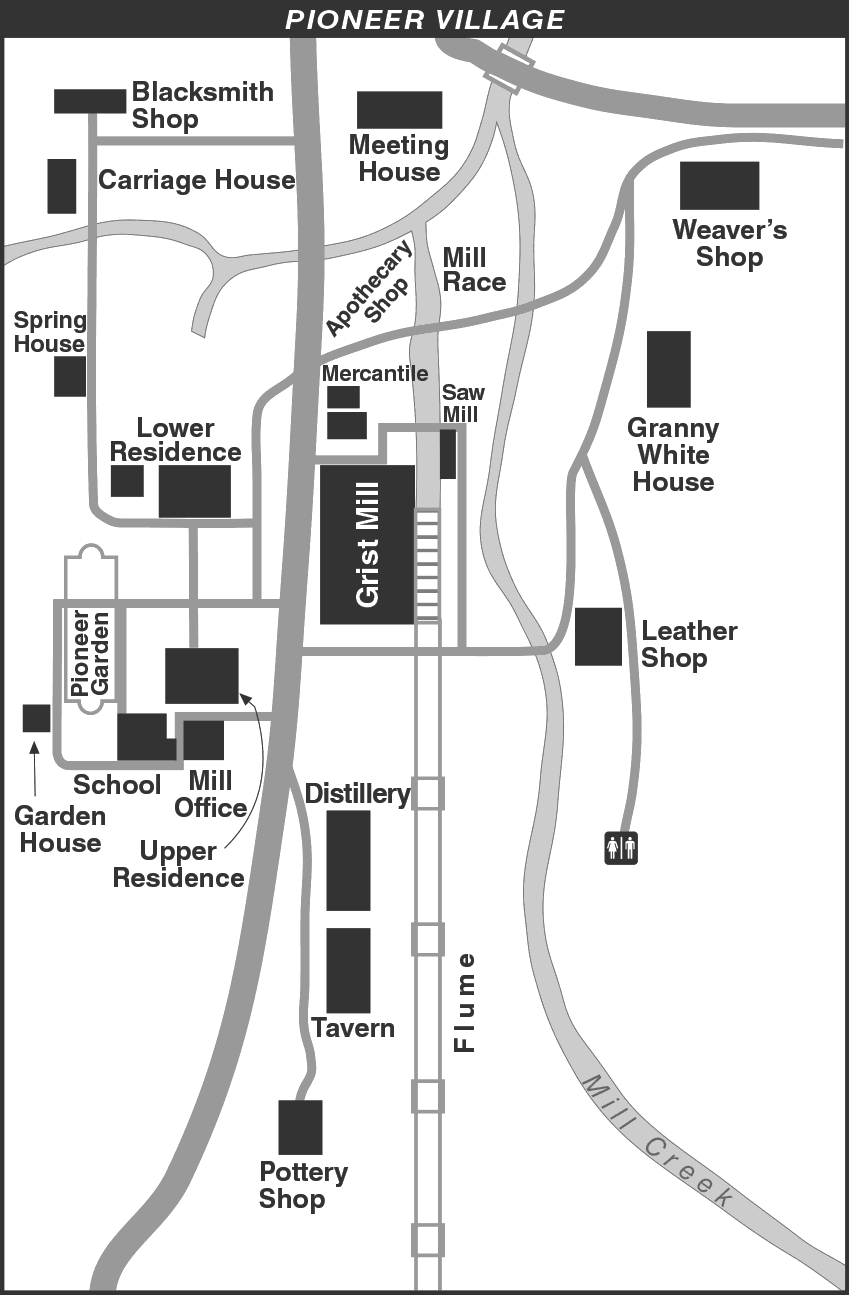 More About Spring Mill State Park Pioneer Village